Sensors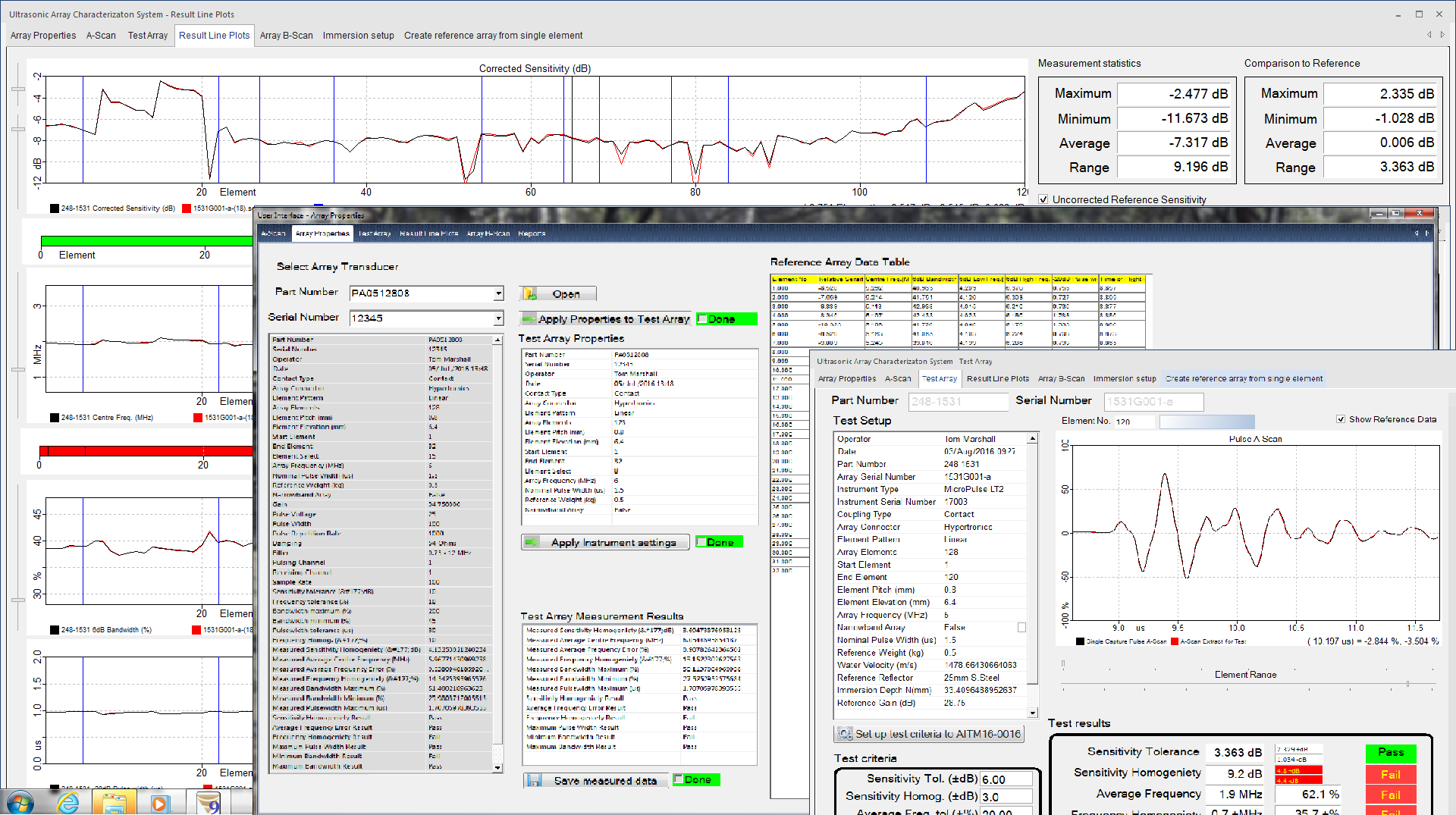 Software
Whether your requirement is for production quality assurance, development of new transducer technology or simply a single probe that needs evaluating, our characterisation software can be customised to suit your needs. We can supply software to support production quality assurance and the development of new transducer technology with streamlined user interfaces tailored to your existing manufacturing process and quality management systems. We also offer probe characterisation services for end-users and manufacturers.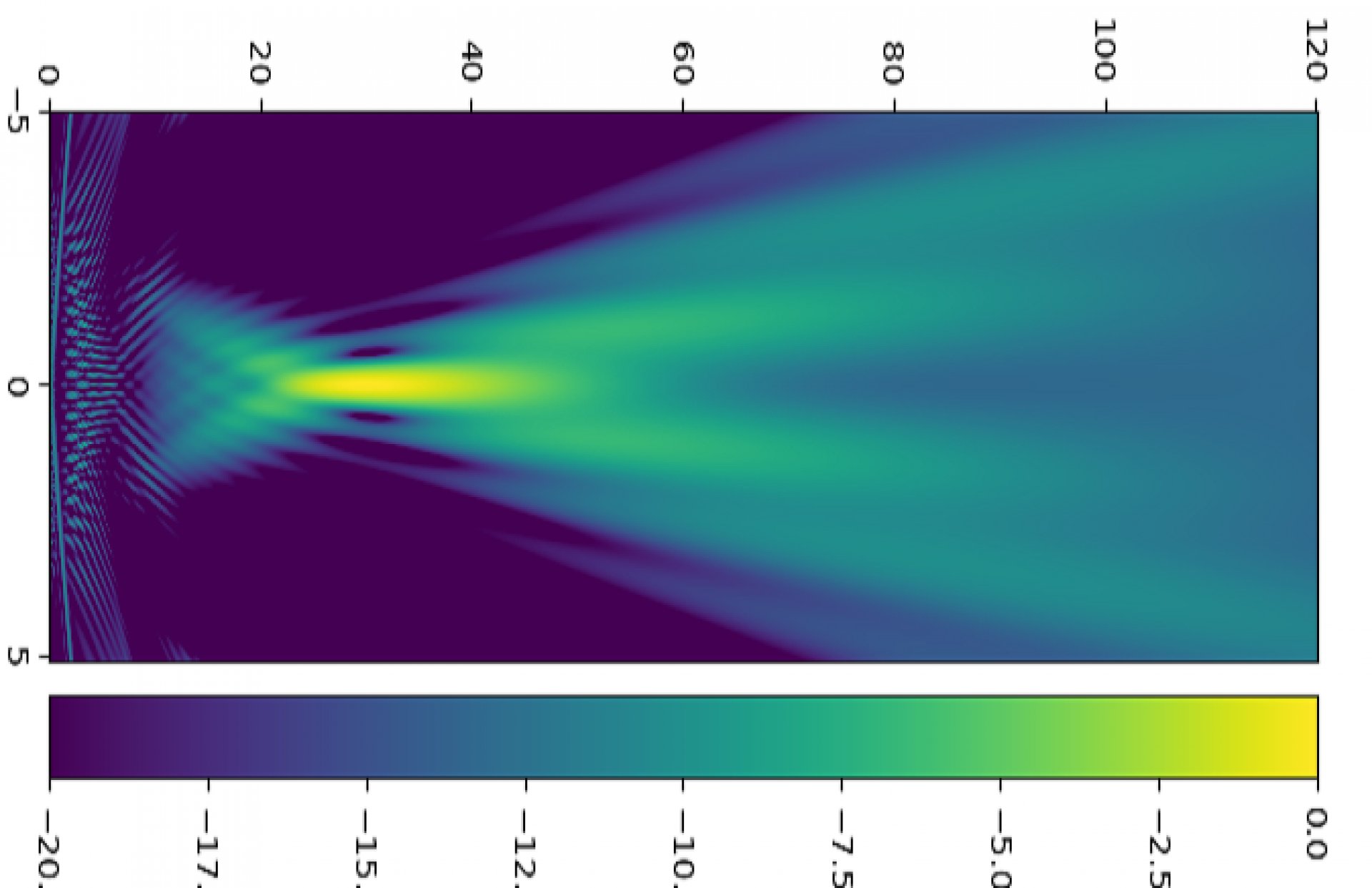 Characterisation
We supply systems for conventional ultrasonic transducer characterisation to EN12668-2, and phased array characterisation to Airbus AITM6-0016 / EN16392-2. Systems can be fully integrated with a range of conventional and phased array instrumentation, motion controllers for immersion tanks, setups for calibration test blocks, and vector impedance analysers. We can also perform hydrophone based volumetric sound field characterisation.
Simulation
We can perform simulation and modelling of conventional and phased array ultrasonic transducers, supporting our technique development work and sensor designs. Ray tracing modelling allows rapid inspection concept development and visualisation; this is supported as required by FEA based beam propagation simulation.