Transform
NDT
Transform NDT specialise in flexible robot inspection solutions for complex engineering components. With over 45 years of combined expertise in ultrasonic inspection of complex materials and NDT product development, we offer a low-risk systems integration approach using high precision industrial robotics.
Our mission is to deliver high-performance systems and robust NDT inspections, with a focus on strong customer support and technical rigour. At the centre of our thinking are the following core principles: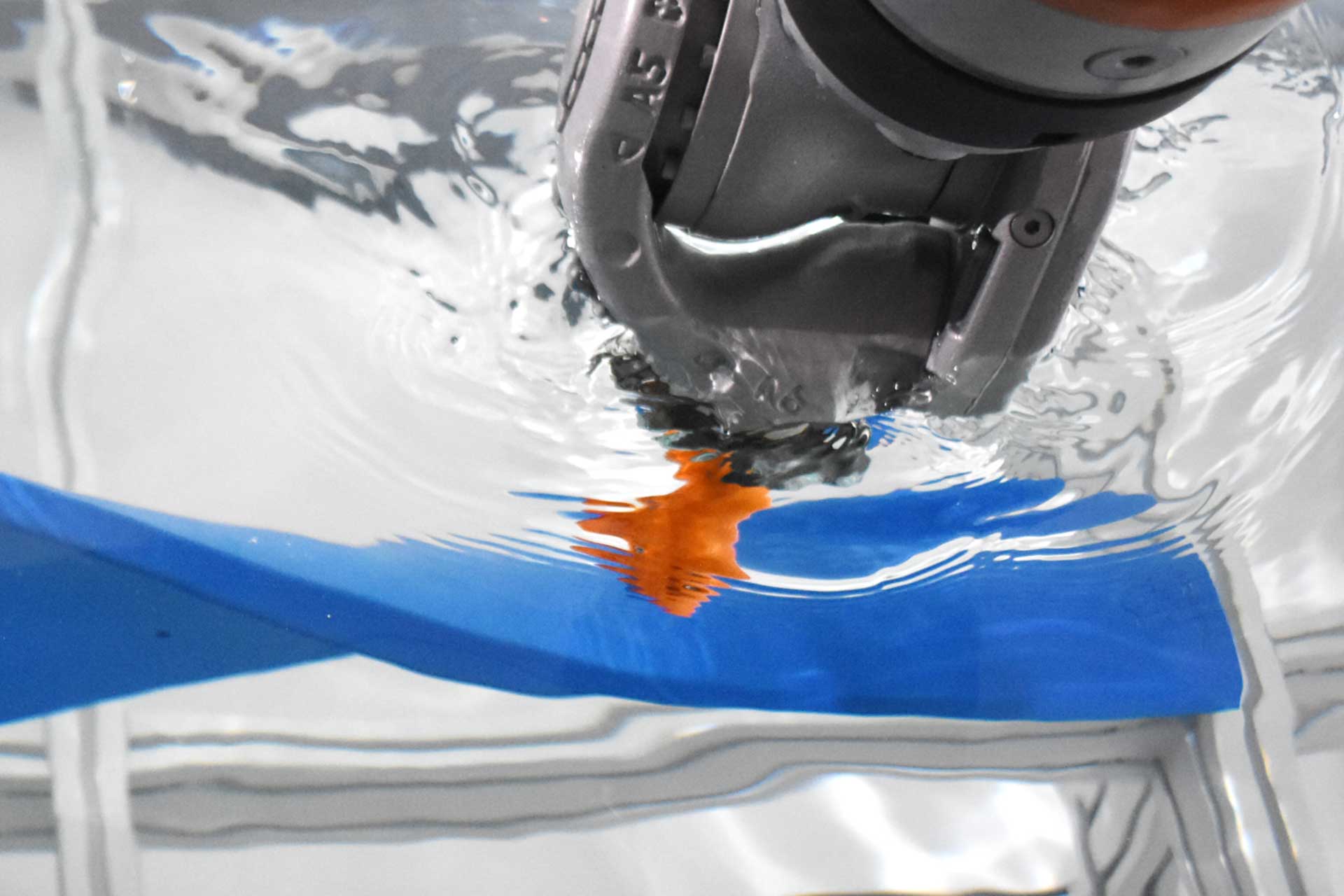 Speed
We have an uncompromising approach to inspection cycle time. The design of the robot cell, together with our unique software for toolpath generation and motion planning allows us to integrate high-speed NDT acquisition systems with precision industrial robots.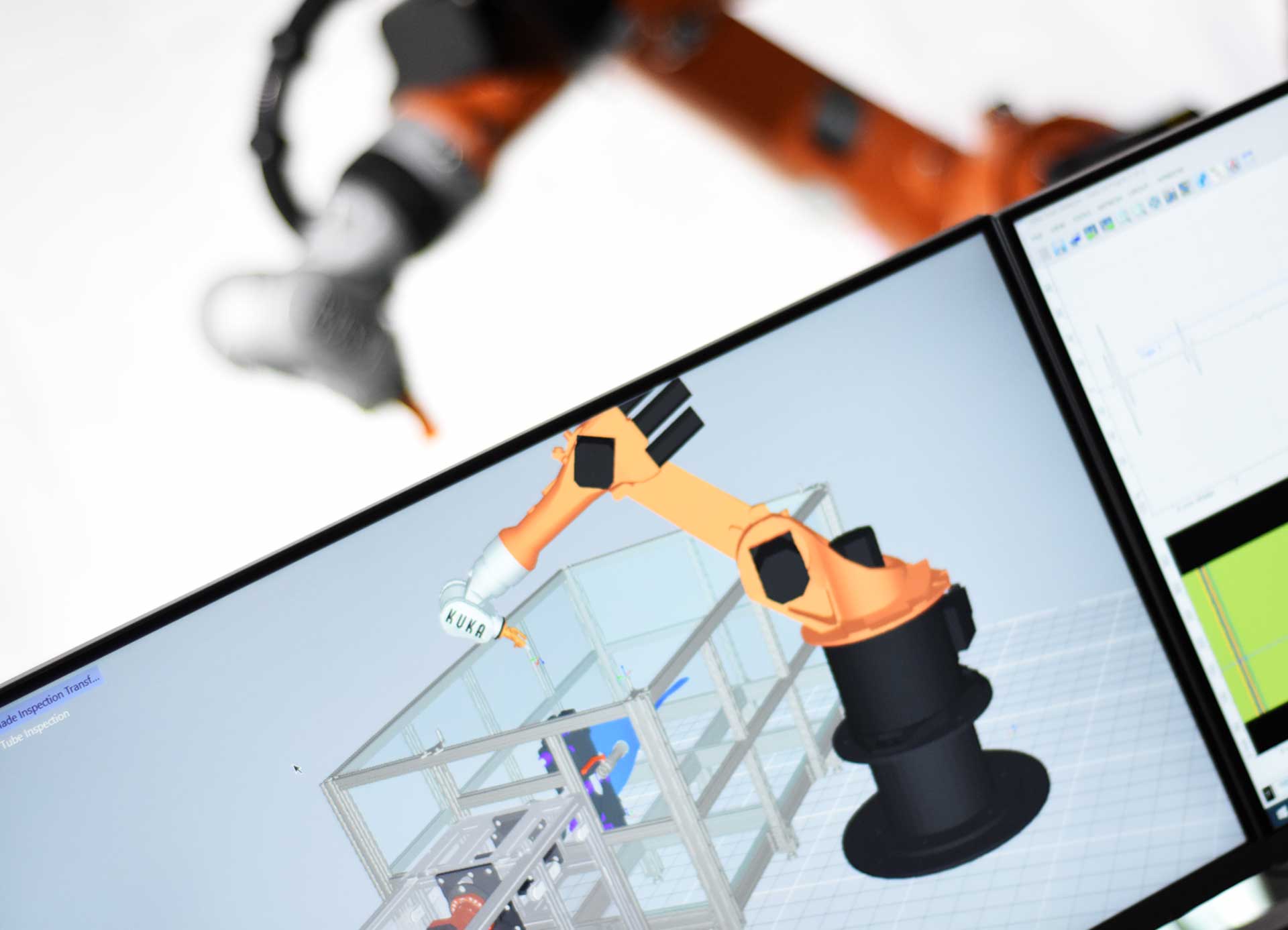 Flexibility
Unlike traditional multi-axis inspection systems, robots offer a cost-effective, scalable, and flexible solution. This allows the core robot hardware to be quickly programmed for a wide range of complex part inspections with the most suitable NDT method. Our robot integration approach is not constrained by a particular inspection technique or sensor technology.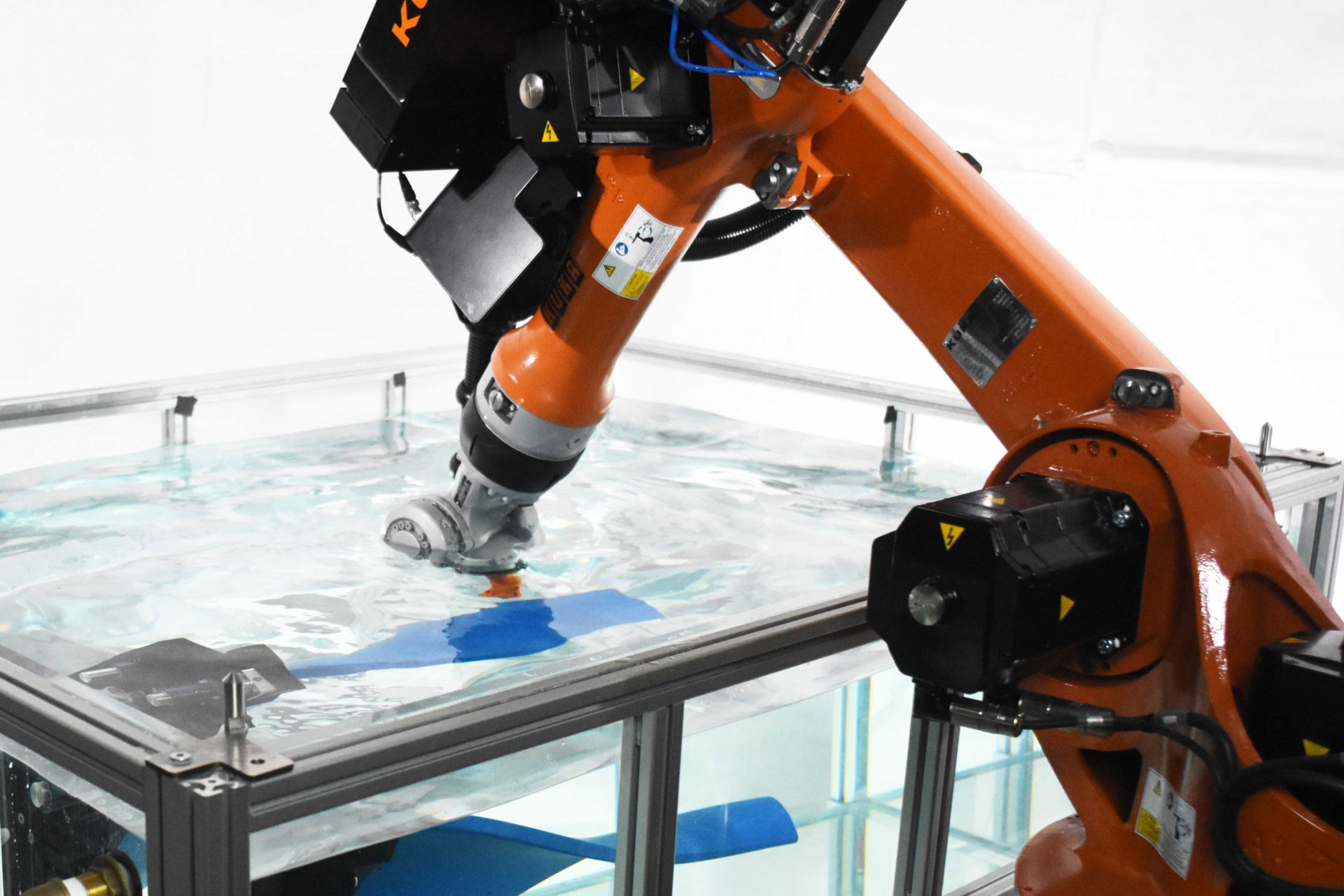 Consistency
From the outset, NDT techniques are validated using a range of sensor simulation and characterisation tools in combination with kinematic simulation. This delivers optimised sensor orientation for reliable volumetric defect detection. Careful attention to NDT cell calibration with bespoke tooling and fixture designs ensures consistent inspection results every time, for the lifetime of the inspection system.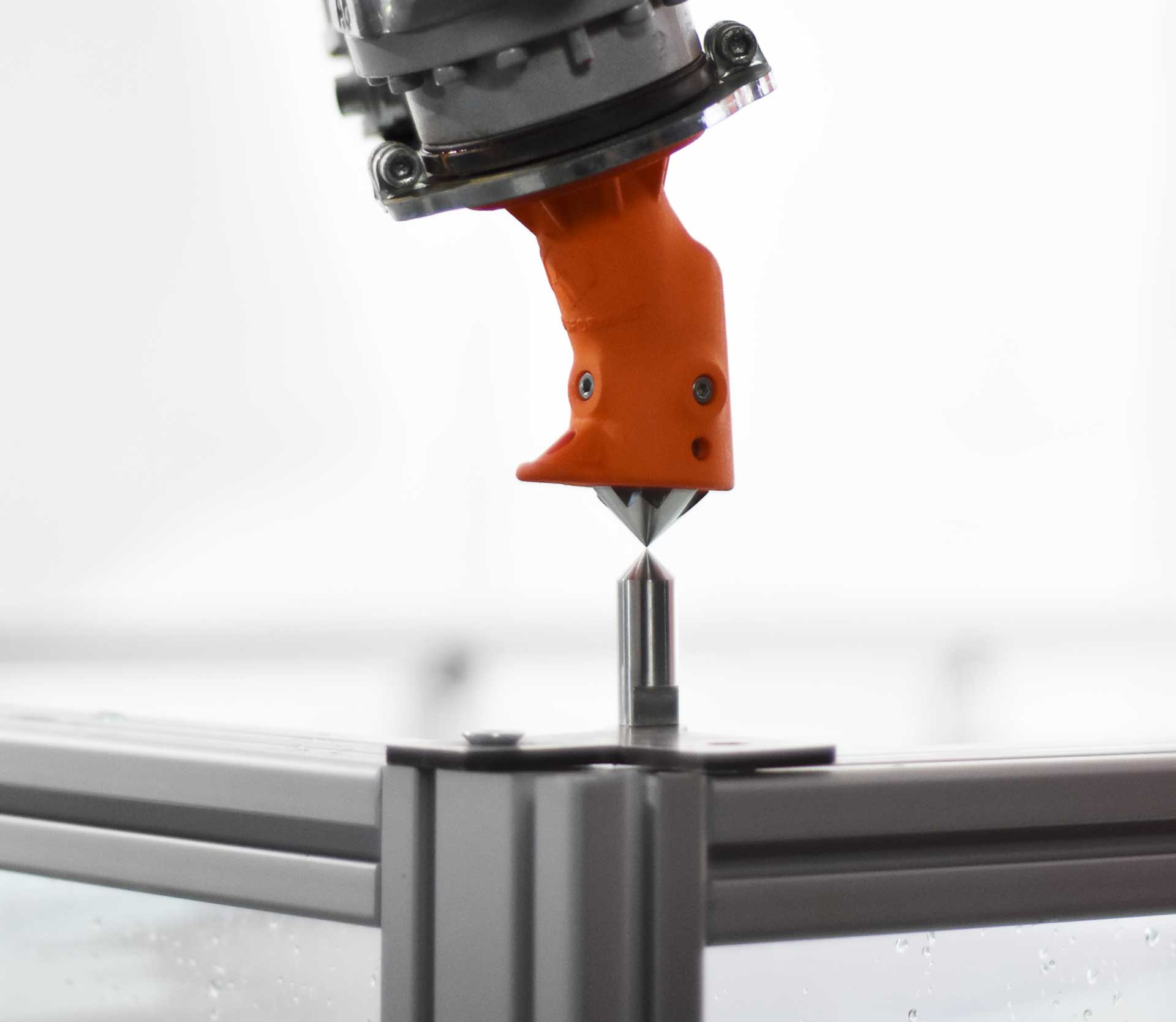 Accuracy
Advanced NDT inspections demand the highest level of accuracy. Our rigorous approach to NDT technique development combines the mechanical accuracy and precision of the robot with custom path programming and calibrated tooling optimised for NDT applications. This ensures robust inspection systems that will reliably meet the NDT qualification requirement.
Latest news